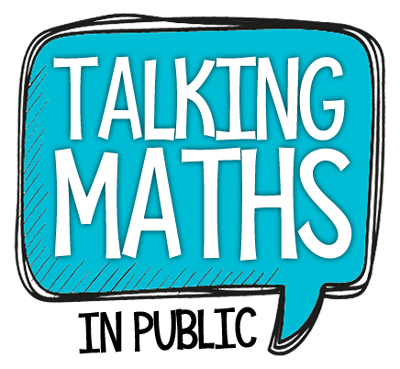 BIG Partnership Bursary Application - Talking Maths in Public 2019
Talking Maths in Public
Thursday 29th - Saturday 31st August, 2019
Isaac Newton Institute, Cambridge
CLICK HERE to apply: Partnership Bursary Application - Talking Maths in Public 2019.
Applications close 11:59pm on 2 August. Applicants will be notified w/c 12 August of their application status.
Talking Maths in Public is the UK's national maths communication conference, and takes place every two years in locations around the country. TMiP 2019 will take place at the Isaac Newton Institute at the University of Cambridge on 29th-31st August, and will be a chance for people who work in communicating and promoting maths and related topics to meet others who communicate maths, and to participate in training, workshops and discussions.
Tickets for TMiP 2019 cost £115 for all three days, including lunch and refreshments each day and a conference dinner on Thursday evening - as well as the full programme of workshops, talks and informal networking activities. Details of the event are available on our website at talkingmathsinpublic.uk, and if you have any further questions about the event, you can contact the organisers by emailing info@talkingmathsinpublic.uk.
BIG is offering a limited number of bursaries to BIG members who would not otherwise consider attending TMiP, covering the cost of a ticket to the conference (accommodation and travel not included). This could include those who work in more general science communication but would like to bring out the "M" in their STEM activities. If you wouldn't normally include maths in your work, or are unable to attend for other reasons, this bursary is for you.
This Partnership Bursary is a pilot activity which supports our commitment to working with other networks and organisations that are relevant to BIG members' interests.
Criteria for assessing applications
Applicants must be BIG members with membership beginning no later than 2nd August 2019;
Applicants must not have attended TMiP before; and
Applications will be scored 1-5 on the following attributes:

demonstrable commitment to professional development;
demonstrable commitment to the STEM engagement sector;
level of positive impact of attending conference on applicant's personal and
professional development; and
relevance of work experience.
What will you have to do in return?
Following attendance of TMiP, you will need to submit an article (approx. 400 words) for BIG's e-newsletter about your conference attendance or a related topic which would be of use and interest to the BIG community. We are also happy to accept photos of the event; blog posts; vlogs of your experience; or other creative content you can produce. Let's discuss event@big.uk.com
We also hope you will be willing to give a hand at the conference where required; this gives you a great opportunity to create links with other delegates and with our partner organisation.
What happens next?
BIG and TMiP will assess each application and attempt to award bursaries to achieve a geographic and subject area spread. You will be notified either way in the w/c 12th August 2019. Successful applicants will have a ticket purchased for them, and will need to complete TMiP's application form to capture required details.
IMPORTANT: You are responsible for organising and paying for your own travel and accommodation. BIG will not be able to cover these expenses.
How to apply
CLICK HERE to apply: Partnership Bursary Application - Talking Maths in Public 2019.
If it's easier for you to prepare your responses before completing the form, you can
download it as a Word document
to complete and then cut-and-paste your responses.
Some word limits do apply, however.
Application Deadline: Friday 2 August 2019, 11.59 pm - sorry, late applications will not be considered.
Any questions? Contact Ashley Kent on "event AT big DOT uk DOT com"